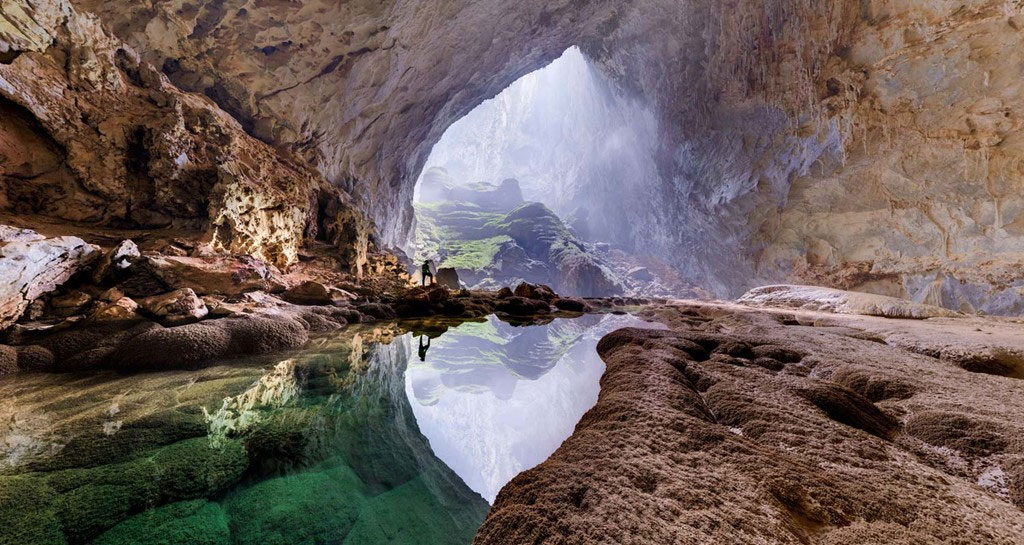 👁 939 lượt xem
Son Doong cave in Vietnam is one of the most beautiful natural caves which complex of PhongNha – Ke Bang National Park, located in Son Trach, Bo Trach district, QuangBinh province of Vietnam. Son Doong cave is one of the largest in the world.
Great combination of water and limestone rocks created strange shapes Son Doong cave has overtaken Malaysia Deer Cave and become the world's largest natural Annually, this cave attracts many tourists from many countries and regions
These little round seeds alive in Son Doong cave accidentally formed when mineral water dripping from the cave ceiling too fast during forming stalagmites. In the cave, the explorers even find a primeval forest vegetation with extremely rich and varied. Beauty can make any traveler must also overwhelmed. The press and the international media has repeatedly reported on the cave masterpiece of Vietnam.
Let see some pictures of Son Doong Cave